Wall Panel Stone Suppliers
Are you tired of looking at your white walls? Are you searching for an economical option to repair your damaged plaster?
Well, your curious plane has landed on the correct page because StoneSenter's WALL PANELS is your answer. Wall panels made from natural stones such as marble, granite, slate, wood, MDF, gypsum, or PVC are a great way to add character to your walls or space. They are available in several patterns, textures, and colors, allowing you to create a rustic or modern, sleek or cozy vibe.
The individual traits of each wall panel depend upon the material it is crafted from. However, the standard features of
marble wall panels
and other panels include durability, which protects the panel from regular wear and tear, versatility which makes it suitable for every residential and commercial application; easy installation without special tools; and minimum maintenance, making marble wall panels and other panels a popular choice for decor or renovation.
What is the Feasibility of Installing Stone Wall Panels in High-Humidity Areas Such As Bathrooms?
The robust build of
stone wall panels
makes it an excellent option for internal and external applications, which means it is highly suitable for high-humid areas such as bathrooms or kitchens.
Therefore, a wall panel stone manufacturer recommends Installing stone wall panels in such areas because of their easy maintenance, durability, and versatility. In addition, stone panels show excellent resistance to water, fire, and challenging weather conditions.
How Do You Select the Right Wall Panel?
Don't rush with your selection but carefully think about a few things, including,
Area of the project
Colors that suit the appearance of your space
The finish you want
Type or style of the wall panel – a solid core or hollow core
Size and material of the wall panel
You can consult your interior designer or a
wall panel stone manufacturer
for a perfect selection.
Are Stone Wall Panels Easy to Transport?
The weight of a stone wall panel depends upon the panel's thickness and material. Generally, natural stone panels, like marble wall panels, are heavier and more difficult to transport than engineered stone panels, which weigh less. However, transporting and exporting both require experience, guidance, and equipment.
Therefore, connecting with an experienced transporter for domestic deliveries and a
wall panels stone exporter
for international deliveries is essential.
Are Wall Panels Economical?
The cost of paneling depends upon the material, quality, pattern, and color you choose, but in general, wall panels are relatively pocket-friendly than other wall decor options. They are easy-to-install, maintain and are beneficial if you look forward to renovating your walls periodically.
Can I Order Wall Panel Stone as a Foreign Resident?
Yes, as a wall panels stone exporter, we export marble wall panels and other wall panels worldwide, including Europe, Australia, USA, New Zealand, and Singapore, giving you the liberty to choose from numerous color and style options.
WHY CHOOSE US
Quality Guarantee

24/7 Support

Fast Delivery

Largest Stones Collection

10K+

Projects Completed

5K+

Satisfied Clients

100+

Different Colors

16+

Years Of Experience
Our Global Presence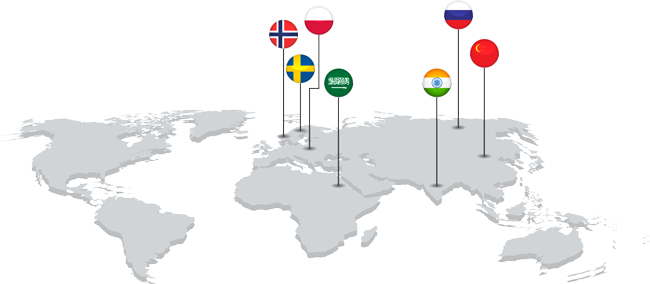 India

Norway

Sweden

Poland

China

Saudi Arabia

Russia
Inquiry Form
Send us the requirements of your project and we will get in touch soon.