Mosaic Tiles Supplier
To all nature lovers, experience the beauty of rocky mountains, the essence of rivers, and the charm of wind using
StoneSenter
's natural stone mosaics for your home decor, interior, and exterior applications. Wall, bathroom, kitchen, and garden are typical applications.
The strokes on the natural stone look elegant and delicate thanks to wind and water, but the stone as a whole is equally strong. The prime witnesses of their strength are
mosaic tiles exporters
, who deal with mosaic tiles made from tiny pieces of stones such as marble, quartz, and slate. They last a lifetime with proper care and can withstand harsh climates and regular wear and tear.
Mosaics show excellent resistance to heat, chemicals, scratches, stains, and moisture. Additionally, natural stone mosaics gather all the praises for their versatility concerning patterns, textures, materials, colors, and applications.
How Do You Clean Stone Mosaic Tiles?
Mosaic tiles manufacturer
recommends cleaning stone mosaics frequently to maintain their beauty and durability. All you need to do is sweep or vacuum the dirt, use a ph-neutral cleaner to prepare a gentle cleaning solution, rinse with warm water, and use a soft cloth to dry these tiles.
Mosaics are not porous and have chemical resistance properties. Therefore, with regular care and maintenance, you can eliminate mould from the tiles and keep the stone's appearance intact.
How Long Can Stone Mosaic Countertops or Tiles Last?
Natural stones can last for decades, and so can their tiles, but the numerical value of years it will last depends upon a number of factors such as type of natural stone, area of application, style of use, quality of installation, and maintenance routine and tools.
Project owners, interior designers, and even a
mosaic tile supplier
should take the necessary steps to maintain these tiles for long. If everything goes well, you can enjoy the beauty of your natural stone tiles even after a decade.
Is it Possible to Repair a Damaged Stone Mosaic Countertop?
Mosaic countertops are often repairable, but to repair or replace depends upon the severity of the damage. If limited tiles are cracked or chipped, a professional will replace them with the help of relevant tools, including a similar color adhesive. In contrast, the entire countertop might need replacement in case of extensive damage. For best results, take help from a professional to determine the exact amount of damage and ways to repair it.
For best results, take help from a professional to determine the exact amount of damage and ways to repair it. However, it is best to refer to the care instructions given by the mosaic tiles manufacturer and follow them to keep the countertop in the best condition.
Can Natural Stone Countertops Resist Heat?
Yes, almost all natural stone countertops can resist heat to a certain extent. However, that degree of extent depends upon the type of finish of the stone's surface. Quartz and granite countertop tops the list of withstanding the maximum temperature without damage, which is why it is commonly used in kitchens.
Even marble and limestone are compatible with higher temperatures, but the capacity is lower than granite and quartz. As a result, they are more prone to discoloration and damage.
Whatever the degree of protection, a mosaic tiles manufacturer advises using a protector or pad when placing hot utensils on countertops made from any natural stone to avoid possible damage.
Can I Order Mosaic Tiles or Stones as a Foreign Resident?
Yes, as one of the leading mosaic tiles exporters, we export mosaic stones and tiles worldwide, including Europe, Australia, USA, New Zealand, and Singapore, giving you the liberty to choose from numerous color and style options.
WHY CHOOSE US
Quality Guarantee

24/7 Support

Fast Delivery

Largest Stones Collection

10K+

Projects Completed

5K+

Satisfied Clients

100+

Different Colors

16+

Years Of Experience
Our Global Presence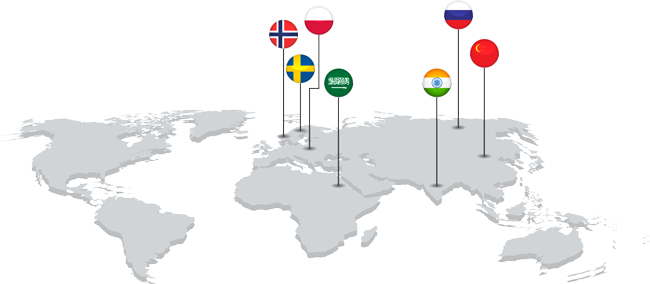 India

Norway

Sweden

Poland

China

Saudi Arabia

Russia
Inquiry Form
Send us the requirements of your project and we will get in touch soon.