Stone Veneer Manufacturer and Supplier
Stone veneer is a thin layer of natural stone that is used to cover surfaces such as walls, fireplaces, and countertops to give them the appearance of solid stone. Natural stone veneer is a popular choice in both interior and exterior design because it offers the beauty and durability of natural stone while being more lightweight and cost-effective.
Here's some detailed information about stone veneer:
Composition
Stone veneer is made from real, natural stone, which can include materials like slate, granite, marble, limestone, travertine, or quartzite. The stone is typically sliced or sawn into thin sections, usually ranging from 1/16 to 3/8 inches in thickness, although thickness can vary depending on the manufacturer and style.
Types of Stone Veneer
Natural Thin Stone Veneer: This type of stone veneer is cut from natural stone blocks and retains the variations in colour and texture found in the original stone. It is available in various styles and can mimic the appearance of stacked stone, ledgestone, or fieldstone.
Manufactured Stone Veneer: Also known as cultured stone, this type is made by pouring a mixture of cement, aggregates, and pigments into Molds that are cast from real stone. Manufactured stone veneer is designed to resemble natural stone and is often more affordable.
Advantages of Stone Veneer
Lightweight: Stone veneer is much lighter than full-thickness natural stone, making it easier to install.
Cost-Effective: It is generally more budget-friendly than full stone.
Versatile: Stone veneer can be applied to a wide range of surfaces, including drywall, plywood, concrete, and existing brick or stone.
Durable: It offers the same durability and longevity as natural stone, standing up well to weather and wear.
Installation of Stone Veneer
Installing stone veneer typically involves applying adhesive to the back of the veneer pieces and then affixing them to the desired surface. Mortar may also be used in some installations. Proper installation is critical to ensure the veneer remains secure and looks natural.
Appearance
Stone veneer can mimic the appearance of a variety of natural stone types and styles, allowing for a wide range of design possibilities. It can be used for both traditional and contemporary aesthetics.
Maintenance of Stone Veneer
Stone veneer is relatively low maintenance. It may require periodic cleaning and sealing to protect it from stains and moisture infiltration, depending on the type of stone and the location of the installation.
Colours and Styles
Stone veneer comes in a wide range of colours and styles, allowing homeowners and designers to choose the best option to match their design preferences and architectural style.
Environmental Considerations
Using natural stone veneer can be more environmentally friendly compared to some other building materials, as it is a natural resource and doesn't involve the energy-intensive manufacturing processes of synthetic materials.
In summary, stone veneer is a versatile and attractive building material that allows for the incorporation of natural stone into a wide range of architectural and design projects. It offers the aesthetic appeal of natural stone while being easier to work with and more cost-effective.
Applications of Stone Veneer
Stone veneer is a popular architectural and design product that replicates the look of natural stone but is thinner and more lightweight. It is typically used as a decorative element both indoors and outdoors. Here are some common applications of stone veneer:
Exterior Facades: Stone veneer can be used to enhance the appearance of the exterior of buildings, including homes, commercial properties, and more. The exterior stone veneer provides a natural and rustic look without the weight and cost of full-thickness natural stone.
Fireplace Surrounds: Stone veneer is a popular choice for fireplace surrounds. It can give a traditional or contemporary look to the fireplace, creating a focal point in living rooms and other spaces.
Interior Accent Walls: Stone veneer can be used to create stunning accent walls in interior spaces such as living rooms, dining rooms, or bedrooms. Interior stone veneer adds texture and character to the room.
Kitchen Backsplashes: Stone veneer can be used as a backsplash material in kitchens. It not only protects the wall but also adds a touch of luxury and sophistication to the kitchen design.
Bathroom Walls: Stone veneer is also used in bathrooms to create beautiful and natural-looking wall surfaces. It can be applied to shower walls or as an accent wall behind the vanity.
Outdoor Living Spaces: Stone veneer is well-suited for enhancing outdoor living spaces such as patios, pool areas, and outdoor kitchens. Outdoor stone veneer can be used on walls, pillars, and outdoor fireplaces to create a cohesive and inviting design.
Commercial Spaces: Stone veneer is often used in commercial settings like hotels, restaurants, and retail stores to create a visually appealing and upscale atmosphere.
Garden Walls and Landscaping: Stone veneer can be used to build garden walls, retaining walls, and other landscaping features. It helps create a natural and harmonious look in outdoor spaces.
Columns and Pillars: Stone veneer can be applied to columns and pillars, giving them a sturdy and decorative appearance.
Architectural Details: Stone veneer can be used for architectural details such as window surrounds, archways, and decorative moldings to add a touch of elegance to a building's design.
Entryways: Stone veneer can be used to create inviting and aesthetically pleasing entryways for homes and businesses.
Commercial Signage: In commercial applications, stone veneer can be used for signage and branding, giving a strong and durable impression.
Stone veneer is versatile and can be used in various ways to achieve different design aesthetics, from rustic and traditional to modern and sleek. It provides the beauty and durability of natural stone without the expense and weight, making it a popular choice for both residential and commercial projects.
Specifications
| | |
| --- | --- |
| Usage | Suitable for Internal and external use |
| Finish | Top – Natural Stone Surface. Backing is either– Smooth Fiber Backing / Fabrick Backing / Translucent backing |
| Sheet Size | 1220 x 610 mm (Standard) or 2440 x 1220mm |
| Custom cut to size | 300×300, 300×600, 600×400, 600×600 and 600×900 mm – Other sizes available as per requirement. Size Accuracy guaranteed |
| Thickness | Only 1 to 3 mm |
| Weight | 1.5 kg – 1.8 kg per sqm |
| Waterproof | If the top surface sealed |
| Fire | Retardant with a good Fire rating |
| Reinforced | By Fibreglass and polyester resin making it durable & strong. |
WHY CHOOSE US
Quality Guarantee

24/7 Support

Fast Delivery

Largest Stones Collection

10K+

Projects Completed

5K+

Satisfied Clients

100+

Different Colors

16+

Years Of Experience
Our Global Presence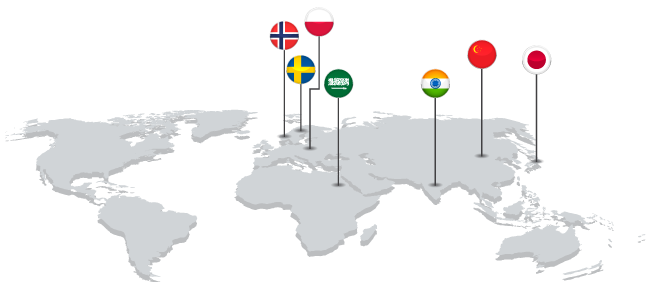 India

Norway

Sweden

Poland

China

Saudi Arabia

Japan
Inquiry Form
Send us the requirements of your project and we will get in touch soon.