About Us
StoneSenter is a multinational group of companies in the Natural Stone Industry. Since 2006 the company has grown continuously and undergone significant international expansion, becoming a clear reference in the Natural Stone market. StoneSenter has an extensive global presence with its own manufacturing factories in Asia, offices and warehouse in Europe.
StoneSenter Group is able to offer an extensive range of products including granite, sandstone, quartzite, limestone, slate, wall panel, landscaping products, decor products and marble and guarantees the supply of materials for large projects. An experienced and trained workforce headed by a team of competent managers, ensure consistently high quality and timely deliveries.
We have our head office in Lier (Norway). Regional offices in Sweden, India and Poland. StoneSenter Group has warehouses located in Norway, Sweden, Poland and India.
Reliability is the hallmark of StoneSenter. Reliability in the sustained quality of the materials that we provide, reliability in the delivery schedules and reliability in delivering the committed quantities.
StoneSenter Group has been supplying to customers across the world. From medium to large sized projects and to tile and slab retail chains. We take pride in being a one step solution as we not only deliver premium quality products, but our team can set up a range of product line customized to the clients needs. The product packaging and logistics are customized to every client.
We understand the customer's exact requirements, by identifying the appropriate quarry, sourcing the material, ensuring its professional inspection and acceptance and all the way to ensuring its transportation to the final port and timely shipment. StoneSenter Group has an experience providing its customers reliable and worry-free service.
The company's core strength lies in its constant endeavor to promote new varieties of natural stone products from time to time and also its ability in having fine tuned its concept of customer satisfaction to a astute understanding of its client's needs.
We will ensure growth commitment by offering quality product and service that exceeds the customer's expectations at a profitable and reasonable cost.
Our Vision

Our vision is to source the highest quality stones to manufacture a wide range of natural stone products. With our global presence, we aim to make high-quality stone products available to all the customers worldwide for any type of project they might have.

Our Mission

Our mission is to manufacture high-quality natural stone products to meet global demand. Our aim is to become the one-stop shop globally by sourcing, manufacturing, supplying, exporting, and providing custom packaging and logistics; all this while maintaining high safety standards and implementing environmentally friendly processes.
Company Certificates
We are a certified company with several awards and certificates. You can be assured of our high standards; browse our certificates below.
Stone Centre Over The Globe
Use this document as a way to quickly start any new project. All you get is this text and a mostly barebones HTML document.

INDIA
C-902, Siddhi Vinayak Towers,
S.G. Highway, Ahmedabad 380051 - IN
Global Presence
We are a global supplier of natural stone products. Our activities include manufacturing, supplying and exporting. We are present in 5 countries.
Our Global Presence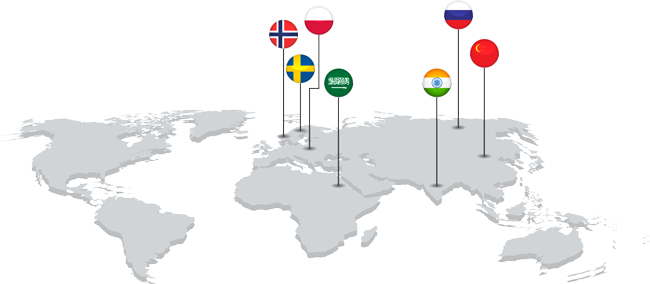 India

Norway

Sweden

Poland

China

Saudi Arabia

Russia
Inquiry Form
Send us the requirements of your project and we will get in touch soon.